Evoluzione dei prezzi per magneti al neodimio
FAQ - Domande frequenti sui Supermagneti
Magnosphere Magneti potenti
Termini generali e condizioni
Protezione dei dati personali
Rricevuto un pacco vuoto: frode, furto?
Il mio pacco è stato consegnato con successo… ma era vuoto: chi è il responsabile?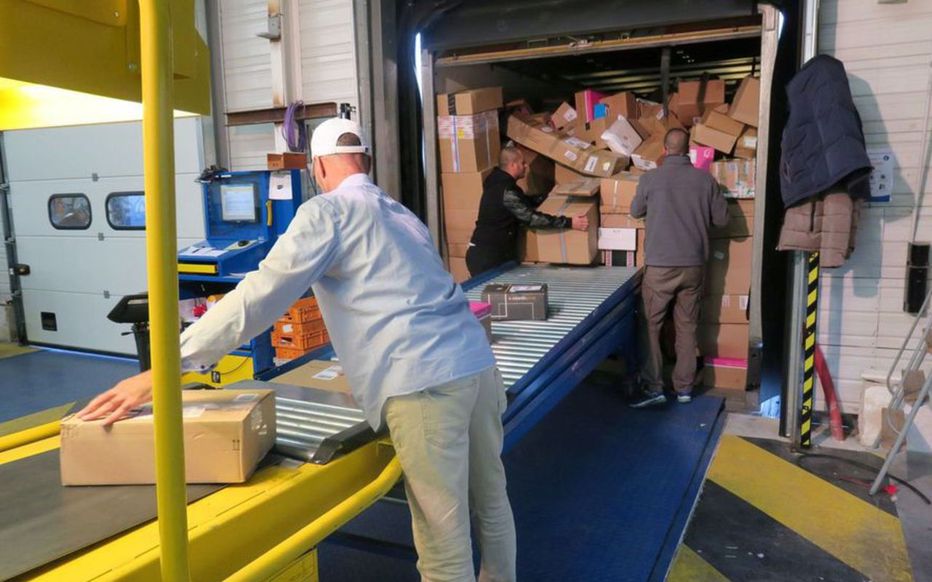 We use CCTV webcams, scanners and photos for outgoing product
We never ever send empty packages!
Basically, when buying on the Internet, a sales contract is concluded that includes rights and obligations for the seller and the buyer. The seller is obliged to hand over the goods to the buyer without any material or legal defects and to transfer ownership. The buyer, in turn, must pay the agreed price and accept the goods. If the goods show defects because they are damaged or not properly processed, the buyer has the opportunity to complain about the goods.
Theft is a criminal offense in Germany's under criminal law, which is regulated in Section 242 of Section 242 of the Special Part of the Criminal Code (StGB). Theft is a property crime. To prevent theft on the way, our packing tables are monitored by electronic aids including CCTV and webcams.
We use CCTV, webcams and photos
We pack in strong packages
We use inconspicuous packaging
We weigh the packages before shipping
We report package thieves
We legally pursue every attempt of fraud
When packing product, mistakes sometimes happen ... but reported complaints are not always justified. Every now and then there is a message that an article is missing. It is noticeable that the customer is quite aggressive and immediately calls with a threat. This creates a suspicion.
Because parcels are stolen or their contents are lost over and over, we have put together some experiences on how we can prevent parcel theft and how we can prove it.

Received an empty package or the package contained the wrong products
If a customer receives an empty package, was the package either fraudulently sent empty by Magnosphere? Or were the package contents stolen in route.
It is also possible that the product fell out of the package during transport. This can be recognized by a damaged and re-taped packaging.
If there are no indications that the packaging was damaged or opened by a postal worker during transport, Magnosphere is suspected of fraud. Have they sent an empty package or even the notorious brick stone to pretend that this is the product? In this case, a fraudster presumably acted under a false identity. If, as a victim of fraud, you try to contact the fraudster (sender), it is very likely that he will no longer be available. The return address on the parcel label may also be forged.
If Magnosphere has used an online parcel label (i.e. not a handwritten one), you could try this way to get the buyer details or his payment details via the parcel service. However, this can only be initiated by the police by filing a complaint.
If we deny any responsibility for the empty package, you, as the injured party, have to prove that the package contents were stolen from the parcel service on the way. This proves to be very difficult even with obviously cut packages, because parcel services often deny any responsibility in the first place. It is important not to throw anything away and to keep the cardboard packaging as evidence.
Parcels are usually automatically weighed when they first arrive at the parcel center. Often there are even photos of the process through the sorting system. So you can perhaps determine whether the parcel was opened on the way ..

As a customer, ask the parcel service to give you the weight of the parcel and any photos. Experience has shown that customers do not receive this data voluntarily. Then report it to the police and ask the police to request this information from the parcel service.

The head of possible complaints confirmed that packages are being photographed if something should be damaged. "
In a sales transaction between two private individuals, the recipient bears the risk of transport. However, it is very difficult for the recipient to prove to the sender that he has sent an empty package or a package with worthless content.
It is just as difficult to prove a theft in transit. According to the plan, all liability limits of the parcel service would be omitted, provided that a parcel service employee can be proven to have acted "deliberately or carelessly" (e.g. theft). In practice, we do not know of any customers who would have succeeded in doing something like this. Depending on the evidence, you can be satisfied if a parcel service reimburses part of the damage out of goodwill.

Example: A customer reached out to us today claiming she received her package completely EMPTY (written in all caps :slight_smile: ), saying this is unacceptable and that she has already processed a refund.
Report the theft quickly to the parcel service
The reporting deadline for so-called hidden transport damage is 7 days from receipt of the package. Hidden transport damages are those that the recipient could not immediately recognize when accepting the parcel but only when unpacking. Missing package contents is usually a hidden transport damage.
If you, as the recipient, notice any damage to the shipping box at the time the parcel is being delivered, report this to the deliverer immediately. Or refuse to accept the package. If you accept an obviously damaged package without reservation, there may be problems afterwards. The parcel service could claim that the recipient has confirmed with his signature that he has received a perfect package.
Alternative: Open the parcel in the presence of the delivery person (if he is willing to accept it). If damage can be determined, have the damage recorded by the deliverer and give you a damage form. It is best to also take photos with your mobile phone (in the presence of the delivery person) so that you have proof later in case of doubt.
Usually it is the recipient of a parcel who notices a theft and is damaged as a result. However, the recipient has no contractual relationship with the parcel service - this lies with the sender. That is why parcel services sometimes refuse to claim damages from the recipient. However, this contradicts the legal situation according to Paragraph 421 Paragraph 1 HGB . Accordingly, the recipient can also claim damages if the sender does not. Employees at the parcel service's telephone hotlines are often unaware of this legal situation. In order to invoke Paragraph 421 HGB, it is best to send a registered letter to the parcel service.
Preventive tips against package thieves
1) Better to use a larger packagebox instead of a small packagebox
In order to have a chance of compensation in the event of a loss, it is best to choose parcel shipping with insurance.
If a DHL package is lost or something is stolen from it, DHL accepts no liability or compensation. As a saving grace, you can commission an investigation into the missing package ,
Important to know: Do not exceed the maximum sum insured. If you send products with a value of 510 euros in a package that is insured up to 500 euros, the entire insurance cover usually expires. The parcel service pays zero instead of 500 euros.
2) Use inconspicuous packaging
When the product was stolen from the Christmas package, we made a terrible mistake: namely, the package was packed in colorful Christmas colors. This attracts potential thieves, because grandparents often send packets of snacks to their grandchildren and maybe even put an envelope with money in the parcel. Such packages can be recognized by handwritten addresses and decorative stickers. Avoid colorful packaging, choose a neutral box and print out the package label on your PC.
If you want to be particularly tricky, create an inconspicuous additional sticker with the note: "Runtime check. Do not open the GPS unit." Put the little notice in one corner of the package. Potential thieves may be deterred by mistaking the package for a test broadcast from their employer.
3) Weigh packages before shipping
A portal reports on the theft of a cell phone from a package. DHL initially refused to settle the damage because the recipient allegedly had a filing agreement. According to this, the deliverer left the parcel in the recipient's garden without a signature - so the shipment was deemed to have been delivered. The theft of the cell phone could theoretically have taken place after the parcel was deposited, and DHL would thus be absolved of liability. (Provided that there really was a storage contract, which is the recommendation ; nger against derwesten.de denied.)
In any case, the sender of the package was able to use the shipping weight to prove that the packaging box contained a cell phone. The sender (a commercial trader) apparently used a professional franking machine that weighs and stores the weight of each item. This provided evidence that the sender had actually put the cell phone in the box and that it must have been lost on the way. After much back and forth, DHL finally replaced the damage.
As a private sender, it is advisable to create a kind of log book or an Excel spreadsheet with all the parcels that you send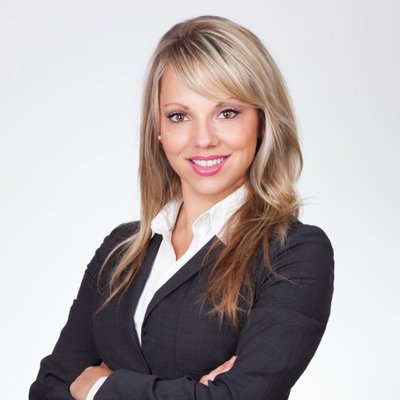 Strong Magnets (Rare Earth Magnets) and Magnet Material
Magnosphere stocks alnico magnets, bonded magnets, ceramic (ferrite) magnets, flexible rubber magnets, neodymium iron boron (NdFeb) magnets and samarium cobalt magnets along with magnetic material assemblies for fabrication and distribution. Many standard magnetic alloy materials, grades, and geometries (shapes) are available for immediate use. Magnosphere will also fabricate from inventoried permanent magnet materials to your specific requirements.
---
Who supplies high quality Supermagnets, Magnets and Magnet Material?
Magnosphere offers best priced Neodymium magnets globally to all industries, including Automotive, Aerospace, Military, Advertising, Design House, Electronic and Academic/R&D. Please inquire for custom Neodymium magnets or magnetic assembly.
---
Buy Magnets and Magnet Material at Magnosphere and get a better deal!
We can also custom manufacture these to fit your exact specifications using our in-house global manufacturing facilities and team of experienced engineers. Need high quantities of magnets at the lowest and fairest price possible? Just let us know what you are looking for and contact our Customer Care Team by sending us a request for quote! We'll work with you to determine the most economical way of providing you with what you need.
ROHS-Linea Guida

Magnosphere conforms to the RoHs directive and the Reach and PFOS regulations. Directive 2002/96 / EC of the European Parliament and of the Council, of January 27, 2003, on waste electrical and electronic equipment (WEEE).
---

Siamo orgogliosi di fornire un Servizio Clienti di eccellenza: sappiamo che senza i nostri clienti non saremmo arrivati dove siamo. Se avete domande in merito al vostro ordine o di carattere generale, chiamateci o inviateci una eMail a: info(at)magnosphere.it
24 / 7 x 365 inclusi festivi! Gli addetti della nostra assistenza clienti sono pronti ad aiutarvi!